Antibacterial LED Panels
The essence of the antibacterial coated lamp is that it creates conditions in the room that prevents the spread of viruses and bacteria.
It can be used in healthcare facilities, sport facilities, community facilities as a plus in addition to lighting.
The advantage is, in any case, that it "provides a healthy living environment, antibacterial and airpurifying effect". 
The 60x60 LED Panel is 0.36m2, this surface can clean 7200 liters of air during 12-hour operation.
6060-36
Aktuális ár: 35 Ft+Áfa/db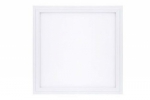 6060-48
Aktuális ár: 40 Ft+Áfa/db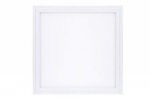 < Vissza
Ajánlat/Kapcsolat
Telefonon a +36 22 399 534 vagy a +36 70 285 7023 számon, E-mailben a info@keramix.hu címen vagy alábbi űrlap kitöltésével léphet munkatársainkkal kapcsolatba, illetve kérheti ajánlatunkat.